Shop Click Drive with the Online Retailing Tools from Suburban Buick GMC of Ferndale

When you're looking to tailor the car-shopping experience to fit into your busy schedule, you don't always have the time to stop by the dealership and go through the steps in person. If you want to shop when it is most convenient for you, explore the online shopping process from Suburban Buick GMC of Ferndale. It walks you through the same steps you would experience at the dealership but with the convenience of doing so from the comfort of home! Sit down in your favorite chair and shop on your time!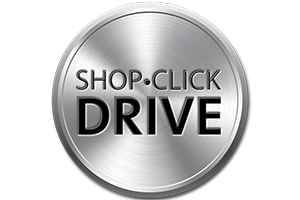 Step 1: Select Your Vehicle
You can start the process off by browsing through our online inventory to find that perfect match for your driving experience. We carry a variety of Buick and GMC vehicles that cater to different lifestyles perfectly, whether you're looking for the sleek style of the Buick LaCrosse or the Buick Enclave, or you want the hardy robust options from GMC like the GMC Sierra or the GMC Terrain. Narrow down your search to the perfect option that fits you just right! Then you can start to craft your deal with the model of your choice.
Step 2: Create Your Deal
Once you've selected your next new vehicle, you can learn about your financing options through our online tools. You can explore a variety of purchase or lease deals that can be tailored to work with your monthly budgeting needs. Learn about various interest rates and term lengths through our variety of financing institutions that we've partnered with, allowing you to make sure the payment plan works for your needs.
You can also move on from your current vehicle with our online trade-in tool. All you need to do is plug in the relevant information regarding your model, including its background and condition, and the tool will determine a fair value for it based on current market trends for that specific vehicle. You can use this towards your new purchase! Finally, you can use the online application to get pre-approved for your loan or lease at your convenience.
Step 3: Schedule Your Delivery
Once you know what your payments will look like, you can schedule delivery for your new Buick or GMC! As long as your location meets eligibility requirements, we can deliver your new vehicle right to your driveway! You can also schedule a time to pick up the vehicle from our dealership when it works best for you!

FAQs
Why are you providing an online shopping system?
We want you to have the option to get your new vehicle on your own time. This will give you more control over the process and limit the time you need to spend at the dealership.
Once I am on the dealer's website, how can I Shop Online?
Search for a vehicle in your participating dealer's inventory. When you find the vehicle you like, click the "START BUYING PROCESS" button for that vehicle and the Shop Online window will open.
Can I save my transaction and come back later?
We do not yet have the option to save your work in the middle of your online shopping process.
How will the dealer be storing or using my information?
Please refer to your participating dealership's privacy policy for more information.
How do I know the website is secure?
General Motors dealers take precautions with the personal information you provide. There are several ways to identify a website with enhanced security:
Look for "https" [instead of "http"] in your address bar
Locate and click on the lock icon on your web browser [in the address bar or near the bottom of the page].
When can I test drive the vehicle I want to purchase or lease?
There are several options for completing a test drive: You can schedule an appointment at the dealership. You can request an appointment to test drive at the location of your choice (home or work). Or you can complete your test drive before you sign the final documents at delivery.
What if I changed my mind or don't like the actual vehicle when I test drive it?
Prior to signing your paperwork at the time of delivery, you are under no obligation to purchase the vehicle. If you do change your mind, let the dealer know prior to signing the final documents.
How Quickly can I take delivery of my new vehicle?
Dealerships typically request about 48 hours to prepare your new vehicle for you. If you happen to need it sooner, please contact your participating dealer.
How and when do we complete the final paperwork?
All final paperwork will be completed at your scheduled appointment.